The assessed version of this course is open to: U of T students. Is that you?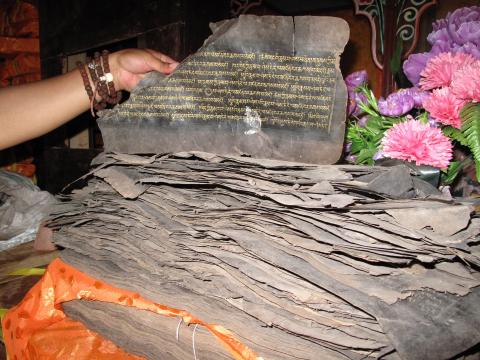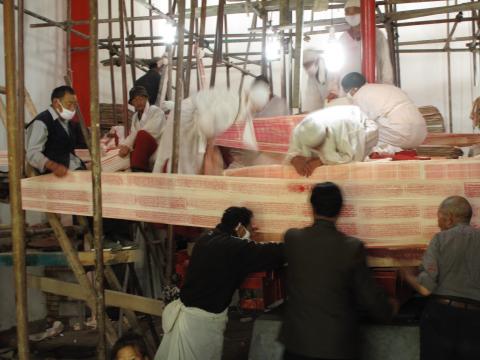 ༄། དྲྭ་ནང་བོད་ཀྱི་སྐད་ཡིག་འཛིན་གྲྭ།
This course offers a twelve-week introduction to Classical Tibetan language for beginners who know the Tibetan script (but who cannot decipher phrases or sentences), with lessons based on Joe Wilson's Translating Buddhism from Tibetan (Snow Lion Publications, 1992) and supplementary examples and exercises based on the life-story of the Tibetan saint, Milarepa.
Lessons focus on the development of basic grammar and vocabulary, preparing students for a second semester course focused on reading the life-story of Milarepa in Tibetan.
This course is offered entirely online, with lectures and practice exercises presented on this website. For students officially enrolled in the University of Toronto online course, additional assignments, tests, and tutorials are available. By the end of the two courses, taken over two semesters (24 weeks total), students will be able to:
Read out loud complex sentences in Classical Tibetan with accurate pronunciation and pauses indicating general comprehension of a sentence's basic grammatical structure (even when not being sure of the precise meaning of the sentence).
Apply targeted strategies for deciphering the grammatical structure of a long, complex sentence and have a foundation of key vocabulary.
Find unfamiliar vocabulary in a range of specialized dictionaries.

Translate a complex sentence from Classical Tibetan into English.
Before beginning this course you should obtain a copy of Joe Wilson's text, Translating Buddhism from Tibetan. If you get a free account on Quizlet and navigate to our class vocabulary sets, this will help you learn vocabulary throughout this course. You can then begin working through the nine units of this course, which are listed under the blue tab at the upper right of this page. If you have an account on Nettle, be sure to log in every time you're working on one of our lessons so that you can track your progress.